Welcome to The Justice 1 Website
This site will provide you with information on our Services, About us, Testimonials, Verdicts and Settlements, Articles, along with informational resources and how to contact us.
About Us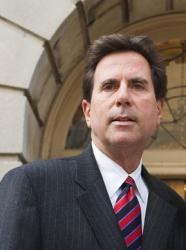 Alfred C. Laub has practiced throughout the State of New York, including Westchester, Orange, Dutchess, Rockland, Nassau and Albany County, White Plains, Bronx, Manhattan, Brooklyn, Queens for more than 35 years. 
Over the years, Attorney Laub has consistently achieved the Highest Rating in Ability and Ethics from Martindale Hubbell, an independent, nationally recognized company which, among other things, rates the abilities and ethics of attorneys throughout the United States. In simple terms, the ratings show that these attorneys have reached the height of professional excellence and have received recognition within the profession for the highest levels of skill and integrity.
For more than 35 years, The Laub Firm P.C.  and its predecessor firms have represented people who have suffered serious injuries. Attorney Laub has dedicated his career to helping individuals who have been hurt by the negligence of others. The Laub Firm P.C.  can put that experience to work for you. We never do any less than our best work. We are dedicated to our mission of maximizing the recoveries for individuals who were injured by the negligence of others. In doing so, we have obtained numerous MULTI- MILLION DOLLAR verdicts and settlements throughout the State of New York.
People who have been the victims of negligence deserve hardworking lawyers. Attorney Laub has represented injured people for more than three decades throughout the State of New York, Long Island, Westchester County, Brooklyn, Manhattan, the Bronx, and Queens. With offices in White Plains, Long Island, and New York City, Attorney Alfred Laub has a long- standing reputation for aggressive, ethical and professional representation.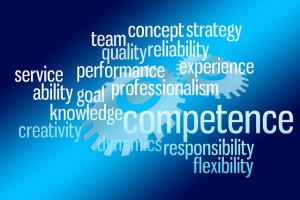 We do quality work and we take great pride in improving the lives of our clients. Our colleagues in the legal community recognize us for the excellent work that we do and the fact that we are capable, knowledgeable and ethical. Many of our clients come to us by referral from other attorneys who know that we will do everything legally possible to achieve the best results in every case.
Since we put a great deal of effort into every case we handle, we are able to offer each of our clients personal and individualized attention. The claims we litigate are quite varied, arising from defective products, dangerous conditions on construction sites or, through the negligent operation of buses, trucks, cars or motorcycles, as well as injuries caused by any other kind of negligence.
We get to know our clients as real people, not just as case files. The whole purpose of our practice is to provide the best client service possible. For us, "the best client service" is more than a slogan. We judge our work by the results we obtain and by the satisfaction of our clients.
Just as other attorneys refer many of clients to us, many of our clients come to our firm through the recommendation of friends or family members we have represented in the past. They know the high quality of our work from their own personal experience. Client satisfaction is the best measure of our services.
In the News

Attorney Alfred Laub, whose White Plains firm represents dog-bite victims, responded to various questions asked by a reporter during an interview with The Journal News. While Mr. Laub is a long time dog owner, he addressed concerns about how the justice system has fallen short in the most egregious cases involving dangerous and uncontrollably violent dogs, stating that "Even though there is a process for holding owners accountable or taking a dog into custody and following through with euthanasia, there seems to be a reluctance to do that."
(The Journal News – Oct 5, 2012)
---
Our Ratings